Trick or Treat, Not Trick or Trip: Keeping Trick-or-Treaters Safe This Halloween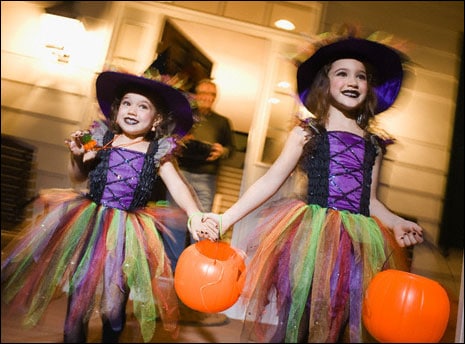 With Halloween almost here, you'll need more than treats and sweets to be prepared for visiting ghouls and ghosts. It's your responsibility to make your property safe to prevent slip and fall injuries that may occur. Hazardous conditions, like a loose extension cord that might cause a fall, are your responsibility to recognize and correct.
Here are some things to consider as you get your porches, yards, and walkways looking fun and spooky:
Ensure good visibility so that visitors don't trip on shadowed obstacles. Have a bright porch light and illuminate your walkways.
Secure power cords, string lights, and decorations so that they cannot cause a fall.
Decorate with children in mind, and make sure decorations are well-lit and not obstructing walkways.
Survey your yard and sidewalk. Check for any dips, holes, or uneven places and correct them.
A few tips for pedestrians:
Dress appropriately. Make sure you and your children are wearing costumes that will not become entangled or cause falls. Consider putting reflective tape or blinking lights on costumes—Halloween can be especially dangerous with children running near roadways.
Cross at crosswalks in well-lit areas. Make eye contact with any drivers before crossing.
Plan a route ahead of time and know your plan for crossing streets and navigating neighborhoods.
As you prepare for a fun night with family, friends, and neighbors don't forget to take the necessary safety precautions to ensure a safe and happy Halloween!