Smoke Alarm Test is Still Your Family's Best Protection Against Fire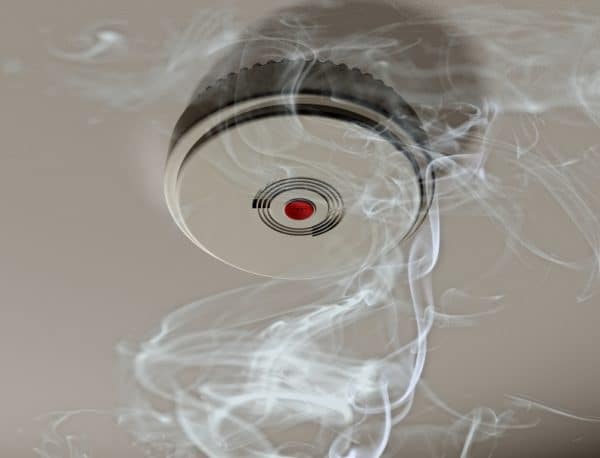 Fire Prevention Week (October 5-11, 2014) was established to commemorate the Great Chicago Fire of 1871 which claimed 250 lives and burned for two days. The staff and attorneys of Abeyta Nelson Injury Law offer the following reminders for keeping you and your family safe.
First, have a working smoke detector and check it every month. You might consider putting a date on your calendar and treating it like an important monthly appointment. A working smoke alarm cuts the risk of dying in a fire by half.
Have a family escape plan and practice it. Most families have a plan, but more than half of those families don't practice it. Remember, survival in a fire is more likely if your actions in an emergency are rehearsed and mindful.
Be careful when cooking— never leave your stove unattended and have a fire extinguisher close by. Cooking is the number one cause of burns and fires in the home. Teach your children safe practices in the kitchen and don't hesitate to call 911 immediately in case of injury or fire.
Avoid smoking. Not only is it dangerous to your health, but also to your family and your home. The National Fire Protection Association reported, "during 2007-2011 smoking materials caused an estimated 17,900 home structure fires, resulting in 580 deaths, 1,280 injuries and $509 million in direct property damage, per year."
Use safe electrical practices. Approximately half of home fires start with electrical fires. Have your electrical wiring checked out by an electrician and if you're buying a home, make sure electrical work is updated and up to code. Don't use extension cords long-term—they get too hot and are only meant to be used in short intervals. Don't overload your outlets—this means don't leave a lot of things plugged in and don't use them all at once. Plug major appliances like the fridge and stove right into the wall outlet.
Monitor your heat sources carefully. Keep heat sources three or more feet away from objects and walls, keep chimneys clean, and have a sturdy screen around fireplaces to prevent any embers or sparks from escaping. Portable heaters are especially dangerous and contribute to 81% of home heating deaths. Turn them off at night and unplug them when away from the home.
Burn candles under close supervision. Candles must be burned in short intervals and under adult supervision. Never fall asleep with a candle burning and keep all objects and walls three or more feet away.
Make fire prevention a part of your regular home maintenance by testing home smoke alarms regularly, and using caution around open flames, stoves and heat sources.