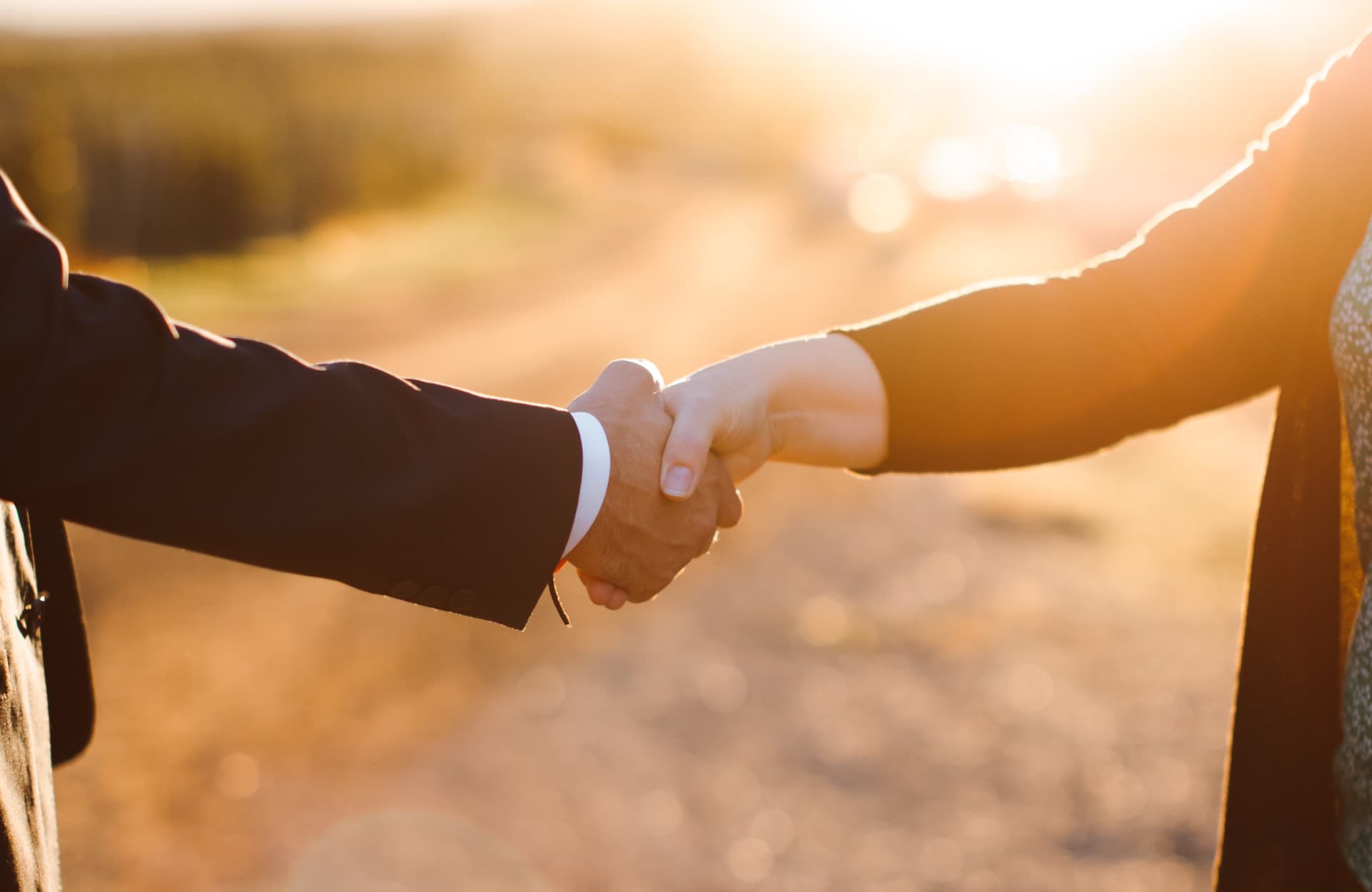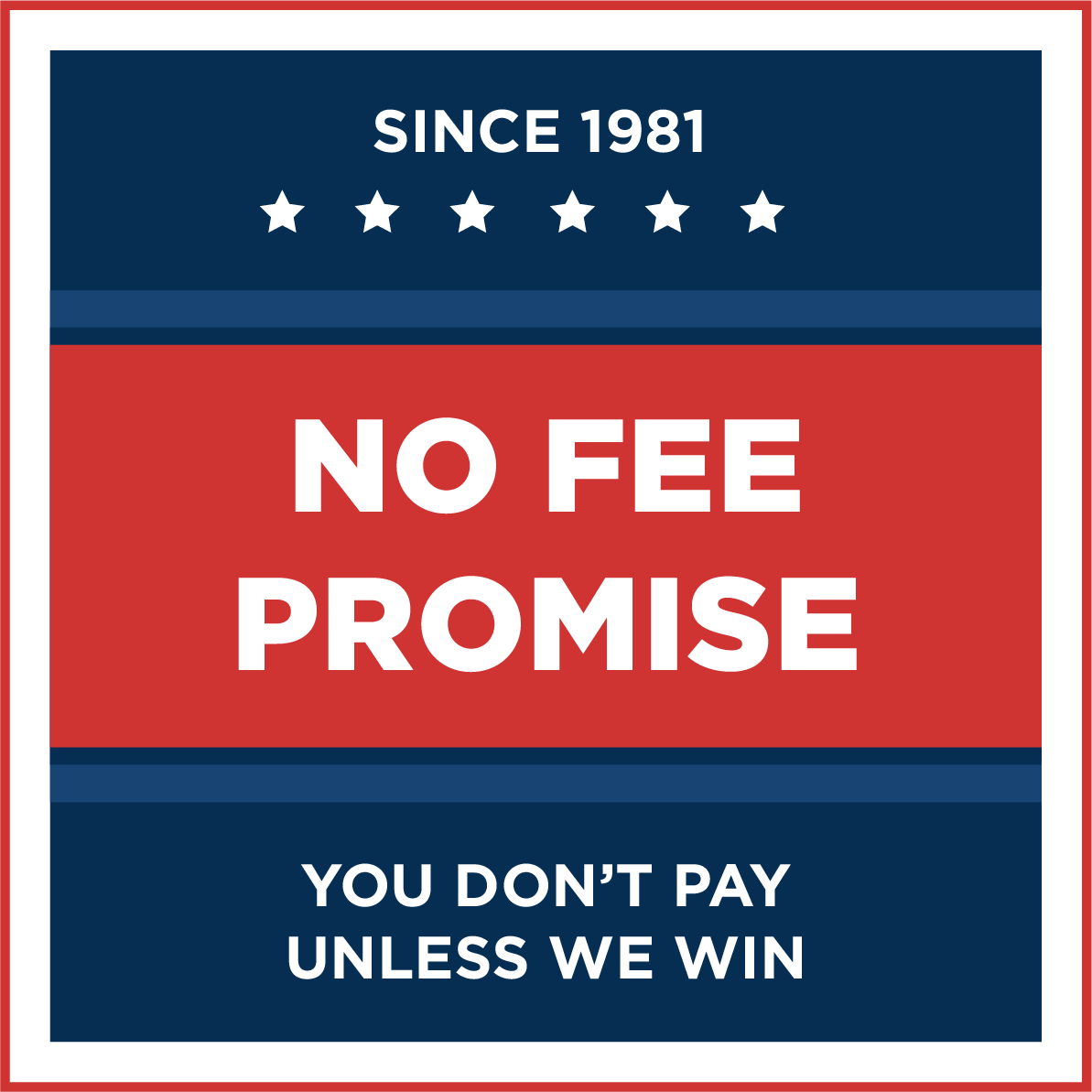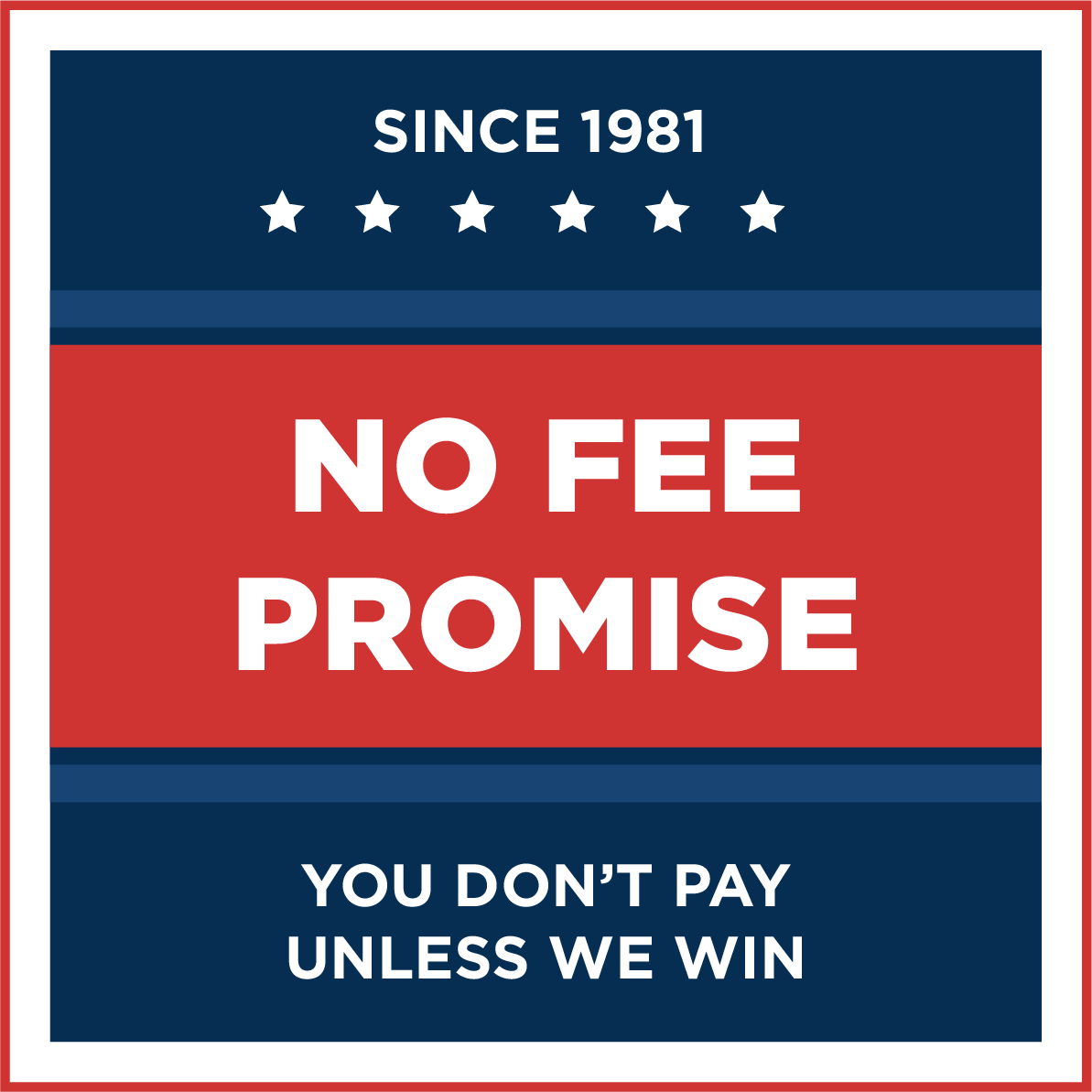 Yakima Washington Car Accident Attorneys
If you've been injured in Yakima, Washington, our experienced personal injury attorneys are ready to help.
If You've Been Injured in Yakima, Washington, Our Experienced Personal Injury Attorneys Are Ready to Help
If your case is important enough to win, it's important to call the best personal injury lawyer. Since 1982, Abeyta Nelson Injury Law has earned the reputation as Central Washington's most award-winning personal injury law firm. Our successful team of trial attorneys brings more than a combined 100 years of experience to every case. We've recovered $362 million for our clients during the life of our law firm, including the most million-dollar settlements of any personal injury law firm in Central Washington. After four decades of specializing in a full range of personal injury law cases, we are expert negotiators and trial lawyers both in and out of the courtroom.
While we're proud of these outstanding results, none of that matters unless our clients are happy, healing, and made whole after a car accident or serious injury. At Abeyta Nelson, we truly take your injury personally. We believe that's what sets our Yakima personal injury law firm apart from others, and our clients agree. Read our many five-star reviews on Google.
With deep roots in the Yakima Valley, our Central Washington law firm opened its doors more than 40 years ago when attorneys Terry Abeyta and Rod Nelson began helping accident victims through difficult times. Thousands of clients later, our legal team of attorneys and staff have built a strong reputation in our region and across Washington state as the law office you'd recommend to family and friends.
Abeyta Nelson Injury Law believes an injured deserves a strong advocate. At our offices in Yakima, Ellensburg, and Sunnyside, our first goal is to restore injured clients to their full health and well-being.
Our second goal is to provide financial compensation for our clients that will cover past and future medical bills, lost earnings, pain and suffering (both physical and mental), disability, various medical expenses and other losses. Seeking justice can also bring you and your family peace of mind, and help you build a more secure future. But putting money in a client's pocket means little to us if you don't also feel heard, understood, and well represented. If you've suffered an injury at the hands of someone else, contact Abeyta Nelson Injury Law a call to see if we can help you.
Abeyta Nelson handles injury cases on a contingency fee basis, meaning there's never a fee to discuss your case with us, and there's no attorney fee unless you win your case. At the end of your case, the attorney earns a percentage of the recovery for his or her fee. There is never a charge for you to meet with and discuss your car accident claim with the personal injury attorneys at Abeyta Nelson Injury Law.
Yakima Personal Injury
How Do I Know if I Should Hire a Yakima Personal Attorney Lawyer?
Personal injury is a complicated, specialized area of law that requires years of legal training and experience. If you were involved in an accident that wasn't your fault, if you have suffered a serious injury as a result, or if there is a dispute about who caused the accident, then seeking help from an experienced personal injury attorney is critical. Failure to hire an attorney will almost always result in a low settlement offer from the insurance company. There is no substitute for the skill, professionalism, and experience of the leading Central Washington personal injury lawyers – Abeyta Nelson Injury Law.
What Do Personal Injury Lawyers Do For Clients?
At Abeyta Nelson, our clients in the Yakima Valley and beyond are often discouraged to discover that the insurance companies are not looking out for them – they're looking out for the company's bottom line. That's true even if you're dealing with your own insurance company on an uninsured or underinsured motorist claim.
Navigating the insurance world is stressful and confusing. Once our Yakima personal injury law firm is hired, we handle the insurance company and everything else so our clients can concentrate on healing from their injuries. And when it's time to negotiate a case, we handle the negotiations. Because Abeyta Nelson specializes in this area of personal injury law, we know a fair settlement amount on a client's case – which is almost never what the insurance company offers to pay.
Why Should I Choose Abeyta Nelson for My Personal Injury Claim in Yakima, WA?
During our combined 100 years in practice, the personal injury attorneys at Abeyta Nelson have helped thousands of injured Washington residents during difficult and stressful situations. We do this by answering your questions, thoroughly explaining your legal rights and options, and keeping you updated on the progress of your case. Your first meeting with an attorney is always free and without obligation. If you're unable to come to our offices in Yakima, Ellensburg, or Sunnyside, Washington, our attorneys will meet with you in the hospital or at your home.
We strongly believe that paying for legal fees shouldn't add to your stress after an injury. That's why Abeyta Nelson developed the "No Fee Promise"™, which means that you don't pay an attorney fee to us, ever, unless you win your case. Our attorneys work on a contingent fee basis, which means that we don't get paid unless you do. You will never get a bill from us. Our fee is paid at the end of your case as a portion of your settlement. If we don't think we can earn our fee on your case — meaning that you receive significantly more from the insurance company than you would without us — even after paying our fee, we will tell you that in our first meeting.
There's a lot of risk assumed by our law firm to wait to be paid out of a settlement. But this way our clients with limited means and a legitimate claim can hire an attorney without worrying about the cost. By hiring Abeyta Nelson on a percentage of the amount we recover for you at the end of your case (contingency fee), you can afford to hire an exceptionally qualified personal injury law firm to represent you against the most powerful insurance companies in the state of Washington, as well as corporations across the United States.
While other Yakima personal injury law firms may end their relationship with clients after their case has concluded, Abeyta Nelson personal injury lawyers often refer clients or potential clients to attorneys who specialize in estate planning, business law, real estate law, family law, or any number of other practice areas to help resolve other legal issues.
What Should You Do After a Yakima Car Accident?
If you are in an accident involving injuries or property damage, there are basic guidelines you must follow. These tips will help you avoid hassles with insurance company claims adjusters and assist you in obtaining fair compensation for your injuries and damages.
Assist the Injured.
If someone has sustained serious injuries, call 911 and request an ambulance. Make the injured person as comfortable as possible, but do not move him or her unless it's absolutely necessary to avoid further injury.
lf You Are Injured, Get Medical Treatment As Soon as Possible.
Go to the nearest Central Washington hospital emergency room or to your personal physician as soon as possible – even a week is often too long! Delays in treatment may cause an injury to become substantially worse, or cause an insurance adjuster to suspect that you weren't really hurt, and discount your car accident claim.
Insist on a Police Investigation and a Police Report.
You and the other driver may have conflicting versions of how the accident happened. If an accident is not your fault, call 911 and request the police be called. If you do not request a police investigation, you may seriously damage your chances of obtaining full compensation, or worse, be blamed for an auto accident that is not your fault. If the at-fault driver does not want the police called, call 911 anyway.
Don't move your vehicle while waiting for police to arrive.
Unless your vehicle poses an immediate hazard to other traffic, it is important that you leave it in the same position that it came to rest after the accident. Ask the other driver not to move their vehicle until the police arrive. The single most important piece of evidence that the police officer has for determining fault is the position of the vehicles after the crash. You should always thoroughly photograph the other car and the scene, as well as damage to your vehicle, before having repairs done.
If you're injured, tell the police officer.
Your injuries will be part of the investigating officer's police report, so let the investigating officer know if you have any pain, stiffness, or other symptoms, whether they're minor or serious. Injuries and symptoms usually worsen after you leave the scene. If you fail to tell the police officer that you were injured, it may create suspicion in the mind of the insurance adjuster (who will ultimately evaluate your claim) that you were not hurt, and will be used against you.
Obtain Names and Telephone Numbers of Eyewitnesses.
Often, by the time a police officer arrives at the scene, witnesses to a collision are gone. Therefore, it is important for you to identify any witnesses to the crash and write down their names, addresses, and telephone numbers. In the event that the at-fault driver later attempts to change their version of the accident, these independent witnesses are crucial to proving responsibility for the crash.
File your accident report in Yakima when required by law.
You are not required to file an auto accident report when the collision is investigated by a law enforcement officer who files a report. You may, however, file your own report if you wish or if you disagree with the details reported by an officer. Your report, which is filed with the Washington State Patrol in Olympia, must be sent within four days of the accident, although sending it in late is better than not sending it in at all. Always keep a copy of the report sent in by you for later reference.
If you or a loved one has serious injuries, do not try to settle your own car accident claim.
If you have suffered a significant injury or injuries requiring follow-up medical attention such as physical therapy, pain injections or numerous follow-ups with your doctor, you should at least call to consult with, and seriously consider hiring, an attorney to represent you. An experienced personal injury attorney will make sure that you receive the compensation you deserve, usually much more than will be offered in settlement by an insurance adjuster, even after attorney's fees are paid. They will also typically assist you with getting your car repaired or paid for, assist in getting your medical bills and lost wages paid, and will also be able to advise you regarding different medical treatment options and assemble everything needed to get you a fair settlement after your auto accident.
If you choose to accept a settlement offer without seeking legal representation, you will probably get a settlement that does not fully or fairly compensate your injuries and losses. Once a personal injury claim is settled, it can never be reopened. If you're uncertain about whether (and when) to settle, talk to an experienced car accident lawyer who handles car accident and personal injury cases.
Report your loss to your insurance company, but do not give a statement to the other driver's insurance adjuster until you've talked with the experienced personal injury lawyers at Abeyta Nelson Injury Law.
A claims adjuster for the other driver will likely be assigned to your claim before you have been able to retain an attorney, maybe even a day or two after the accident. The adjuster will usually ask permission to take a recorded or written statement from you.
Whether or not you are considering hiring an attorney, you should not give a statement to the insurance adjuster for the other driver. This is especially true when a police report has already been done. Instead, tell the adjuster that you have decided to hire an attorney and tell them to refer all further questions to your attorney.
You should, however, immediately report the accident to your own insurance company. Tell them what happened, provide them with the names of witnesses, and ask that a PIP claim be opened to allow your medical bills and lost wages to be paid.
Do Not Sign Medical Authorizations for the Other Driver's Insurance Company.
An insurance company claims adjuster may also ask that you sign a medical or employment records authorization to allow them to get your medical or wage/time loss records. Never sign such authorizations before speaking to an attorney! If you do so, the adjuster can not only obtain your private medical records and bills, but they can also request all your past medical records, and even talk to or meet with your own doctor.
You must, however, sign a medical authorization for your own insurance company if making a PIP claim. Always keep a copy of the PIP application and authorizations signed, and tell your company not to provide any medical or other information to the other driver's insurer without your consent.
Cases Our Yakima Personal Injury Lawyers Handle at Abeyta Nelson Injury Law
Experienced Washington state car accident attorneys like those at Abeyta Nelson Injury Law make all the difference both in your financial recovery, and how you're treated throughout the duration of your case.
For more than 40 years, Abeyta Nelson Injury Law has represented accident victims across Washington state, from Seattle and Tacoma to Kennewick and the Tri-Cities, and even across the United States. While we've added additional practice areas over the years to better serve our clients, our key practice areas focus on car accidents, motorcycle accidents, truck accidents, dog bites, falls, wrongful death, and uninsured motorists. We also handle brain and spinal injury cases, school and nursing home injuries, as well as sexual abuse cases.
Whether it's a personal injury case involving a car accident, truck accident, or motorcycle accident, our personal injury law firm can make all the difference in dealing with insurance claims adjusters and insurance companies. Abeyta Nelson attorneys also bring more than 100 years of experience to each case. The goal of our law group is to provide the highest caliber of legal services by ensuring our clients are fully and fairly compensated for all their losses. We'll file legal action and take your claim to state or federal court if the insurance company fails to pay your car accident claim in a fair and timely manner.
If you were involved in a car accident in Yakima County and have questions about your rights, contact our experienced automobile accident attorneys right away so we can offer you a free consultation and legal advice regarding your case. Increasingly, car accidents in Yakima, Washington are caused by DUI (driving under the influence of drugs or alcohol), distracted driving, or reckless driving due to excessive speed. These cases require the expertise of an experienced personal injury attorney. Let Abeyta Nelson Injury Law put our combined 100 years of experience to work for you to resolve your car accident case.
It is estimated that 70% of all U.S. products reach their destination via large semi-trucks. With an explosion in demand for goods as a result of COVID-19 and the relatively recent phenomenon of 1 or 2-day shipping, the trucking industry is booming. With this increase in demand for products, the industry is scrambling like never before to quickly hire drivers to fill trucking positions, and this has resulted in an increasing number of truck accidents caused by careless, inexperienced, and exhausted drivers. Additionally, the size and weight of large trucks, tire and brake failure issues, and the complexity of operating such vehicles safely have all contributed to an increase in trucking accidents and fatalities. Contact Abeyta Nelson, Central Washington's experienced personal injury law firm, if you or a loved one are seriously injured in a truck accident.
For many motorcycle enthusiasts, the thrill of riding on the open road greatly outweighs any fear of getting in an accident. But the reality is that motorcycle riders are much more vulnerable to serious injury or fatalities than those riding in an enclosed vehicle like a car or truck. The National Highway Traffic Safety Administration (NHTSA) estimates that 13 cars out of every 100,000 are involved in a fatal accident, while motorcycles have a fatality rate of 72 per 100,000. Controlling a motorcycle requires driving skills and balance that are not necessary when driving a car. Additionally, the unique design of a motorcycle offers no protection to a rider if they collide with a vehicle. That means that motorcycle accidents are more likely to result in severe injuries to the brain and spinal cord, or even death. The award-winning personal injury lawyers of Abeyta Nelson bring more than 100 years of experience to every motorcycle accident case. If you or a loved one are seriously injured or dies in a motorcycle accident, contact us today for a free consultation.
Most of us assume if we're involved in a Yakima car accident, our car insurance and the insurance on the other driver's vehicle will pay for medical expenses, wage loss, and vehicle damage. Unfortunately, this assumption could not be further from the truth. Although the state of Washington requires that drivers insure their vehicles, many do not have adequate insurance to fully compensate an accident victim if they get into an accident, or they have no insurance on their vehicle at all. Uninsured or underinsured motorists are a frequent occurrence, and some estimate that as many as half or more of the vehicles on Central Washington roads are uninsured or underinsured.
That's why it's critical to purchase Underinsured Motorist (UIM) car insurance coverage if you or someone in your vehicle is injured by a driver who is uninsured or underinsured. UIM covers you, members of your household, and anyone else riding in your vehicle against damages caused by an uninsured or underinsured motorist. Abeyta Nelson Injury Law is ready to provide free consultation and legal advice regarding this complex area of personal injury law in Washington state. Contact us regarding your UIM claim today.
The death of a loved one is a painful trauma that is impossibly hard to describe. But the death of a loved one due to the negligence of another can make that loss even more profound for the family members left to endure the loss. Wrongful death can happen as a result of a vehicle accident caused by a drunk driver, a semi-truck traveling at unsafe speeds, a tragic accident in the workplace, a dangerous product, such as a top-heavy dresser falling on a child, or a distracted driver striking a pedestrian in a crosswalk.
Abeyta Nelson Injury Law has handled hundreds of wrongful death cases in Washington state. We'll walk with you through your legal claim every step of the way, and provide the legal expertise and emotional support you need during this difficult time. Call us today for a free consultation and legal advice regarding your wrongful death case.
Slip, trip, and fall accidents represent the leading cause of hospital emergency room visits in Yakima, Washington, and across the United States. Snow and ice can increase the chance of slipping and falling in driveways, parking lots, and on sidewalks – but falls can happen any time of the year, either at home or away. If you fall on someone else's property, there are additional steps to take immediately when you're away from home to get proper medical treatment and documentation of the injury. Contact the accident injury lawyers of Abeyta Nelson for a free consultation to determine if you have a case.
What would you do if you were a victim of a dog bite or other animal attack? Though you may think it's unlikely to happen, approximately 1 in 5 people in the U.S. are bitten by dogs each year. A dog bite can be serious and can cause long-term emotional and physical harm. The WA personal injury lawyers of Abeyta Nelson Injury Law are ready to provide legal advice for you in this specialized area of law.
Frequently Asked Questions
Abeyta Nelson Personal Injury Law Firm Case Results in Yakima, WA
recovery for 57-year-old man who suffered multiple leg fractures, back fracture and closed head injury when hit by car

settlement for 42-year-old man who injured his back when a roll of carpet knocked shelf onto him while working at Lowe's store

settlement for Yakima man who sustained head, leg and pelvic injuries in head-on collision

settlement for a 25-year-old Yakima man who sustained internal injuries in a car crash

settlement for family of 6-year-old Yakima girl who sustained facial lacerations
"

Calling Abeyta Nelson was the best move that I made.

Julie Poppoff - Car Accident Case

"

They listened to me. It showed that they cared.

Teresa Sanchez - Traumatic Brain Injury Case

"

Abeyta Nelson is really in it to make you whole again.

Kevin Chase - Drunk Driving Accident
Contact a Yakima Personal Injury Attorney to Schedule a Free Case Evaluation
Contact Abeyta Nelson Injury Law today to set up a visit at our Yakima office location at 1102 W. Yakima Avenue, Yakima, WA 98902, or call phone number
(509) 575-1588
for a free consultation with our personal injury attorneys.
"*" señala los campos obligatorios