Abeyta Nelson Resolves Difficult Loft Fall Case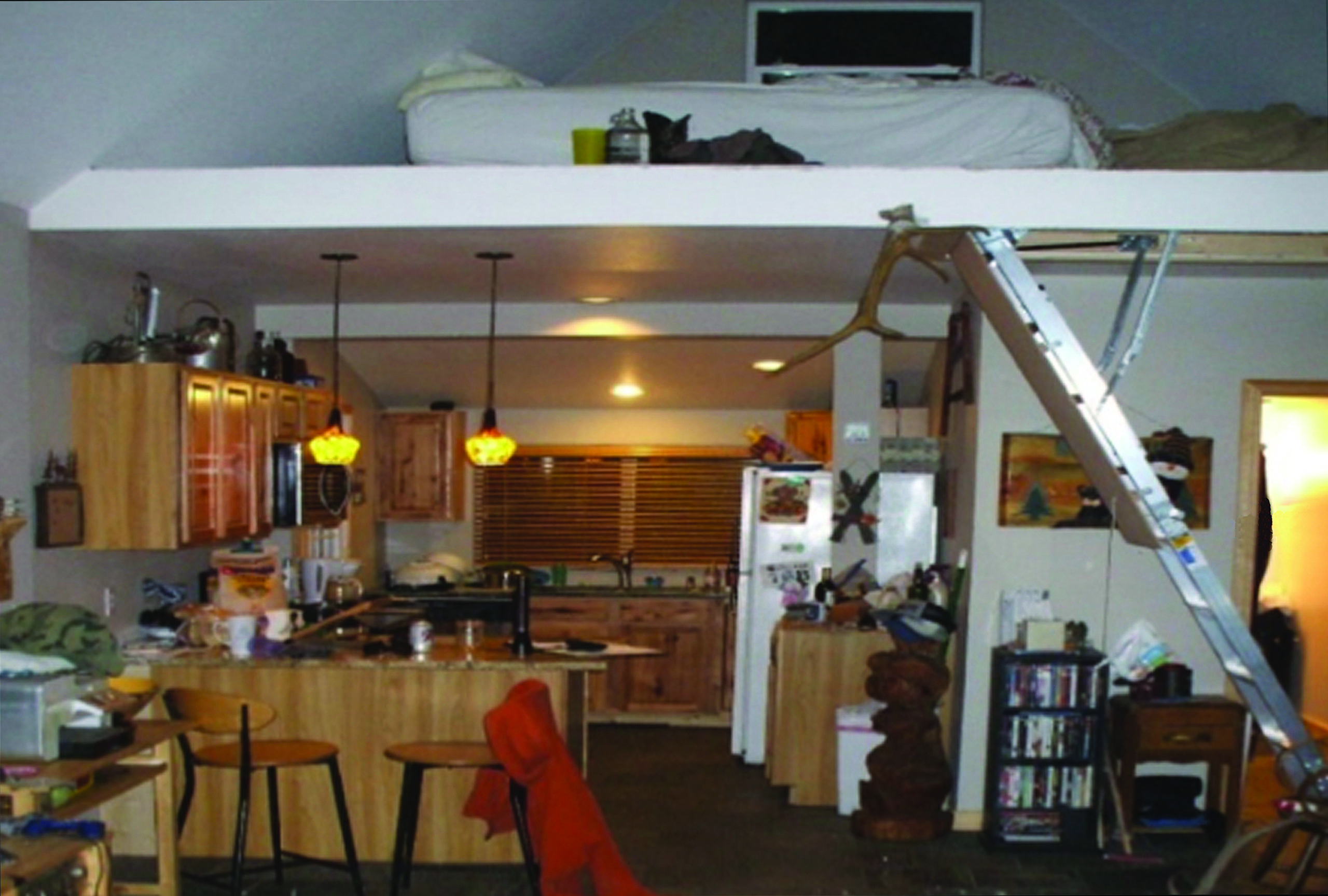 As a homeowner, each of us has a duty to provide a safe place for those we invite into our homes. That goes for whether the get together is to visit, to share a meal, or for an overnight stay. When we fail, bad things can happen. Someone can die.
I recently settled a case in which a 43-year-old Orting man died after a fall off an unguarded sleeping loft in a cabin in Roslyn, Washington. His three adult children lost their father in the blink of an eye. The unguarded sleeping loft violated a basic Washington state building code.
The property owner bought a house in foreclosure that had two lots. The extra lot had an old garage. The property owner gave a relative permission to convert part of the garage into a cabin where she and her significant other could bring friends to socialize and party. There was always a lot of drinking.
They converted the garage into a vacation home by rebuilding it from the inside out. The project included installation of walls to create rooms, a full kitchen with granite countertops, tile floors, and a bathroom. They did much of the work themselves, including placing a mattress in the guest loft 2.5 feet from the edge of the sleeping loft. The loft was nine feet off the tile floor.
Rather than pay for utility hookup fees and a building permit, the couple decided that they would hang sheets over the windows so no one would know that they had completed a major construction project.  A building permit would have resulted in an inspection. One of the requirements for a permit to occupy would have been safety railings on both sleeping lofts.
At their depositions, the couple admitted that they knew they needed a building permit. They made their living as property owners including a tavern, a commercial building, houses, and an apartment house. The owner of the property was aware that there was no permit and that there were no safety rails on the sleeping lofts.
Both the couple who did the conversion and the property owner testified that they didn't consider the unguarded sleeping lofts unsafe. They allowed children to sleep in the unguarded lofts.
The couple invited our client and his companion over Labor Day weekend in 2015. The two couples attended the annual Roslyn Logging Show in early afternoon and drank beer.  Afterward, they made the rounds to several taverns for more drinking.
The two guests returned to the cabin first. Despite a day of drinking, they were able to climb up the pulldown garage-style ladder.
Their hosts came home later and had something to eat. While the lights were on, the male guest got up to use the bathroom. He climbed down the ladder, used the bathroom, and then climbed back up.
The hosts then turned off all the lights and went to bed. They had lights in their loft should they need to get up and go the bathroom. Their guests did not. When our clients' father got up in the middle of the night to use the restroom, he stepped off the edge of the loft and fell onto his head on the hard tile floor. His hosts were so intoxicated that they didn't hear this 200-pound man crash into the floor. One of them discovered his body in a pool of blood when she got up to go to the bathroom.
We faced a significant legal hurdle due to a Washington state statute that says there can be no monetary recovery if intoxication is found by a jury to be more than 50 percent of the cause of injury or death. The suit on behalf of the victim's three adult children, each of whom had a close, loving relationship with their father, was in Kittitas Superior Court. After two years of litigation, the case was settled at mediation for $450,000. The settlement will go to the three surviving children.
We knew it was going to be a tough case with a lot of risk due to the intoxication defense. Most law firms wouldn't have taken this case. We're not afraid of tough cases that require years of litigation to get to a just result.
Abeyta Nelson associate Maggie Lund and I worked together on this case every step of the way. We are proud to have fought for three deserving children, and we are proud of the result we achieved for this family. Abeyta Nelson Injury Law is passionate about helping families who have lost something precious to them. Contact us online today or call us at (509) 575-1588 to learn more about how our experienced personal injury attorneys can help you.
-blog written by Abeyta Nelson Injury Law attorney Terry P. Abeyta