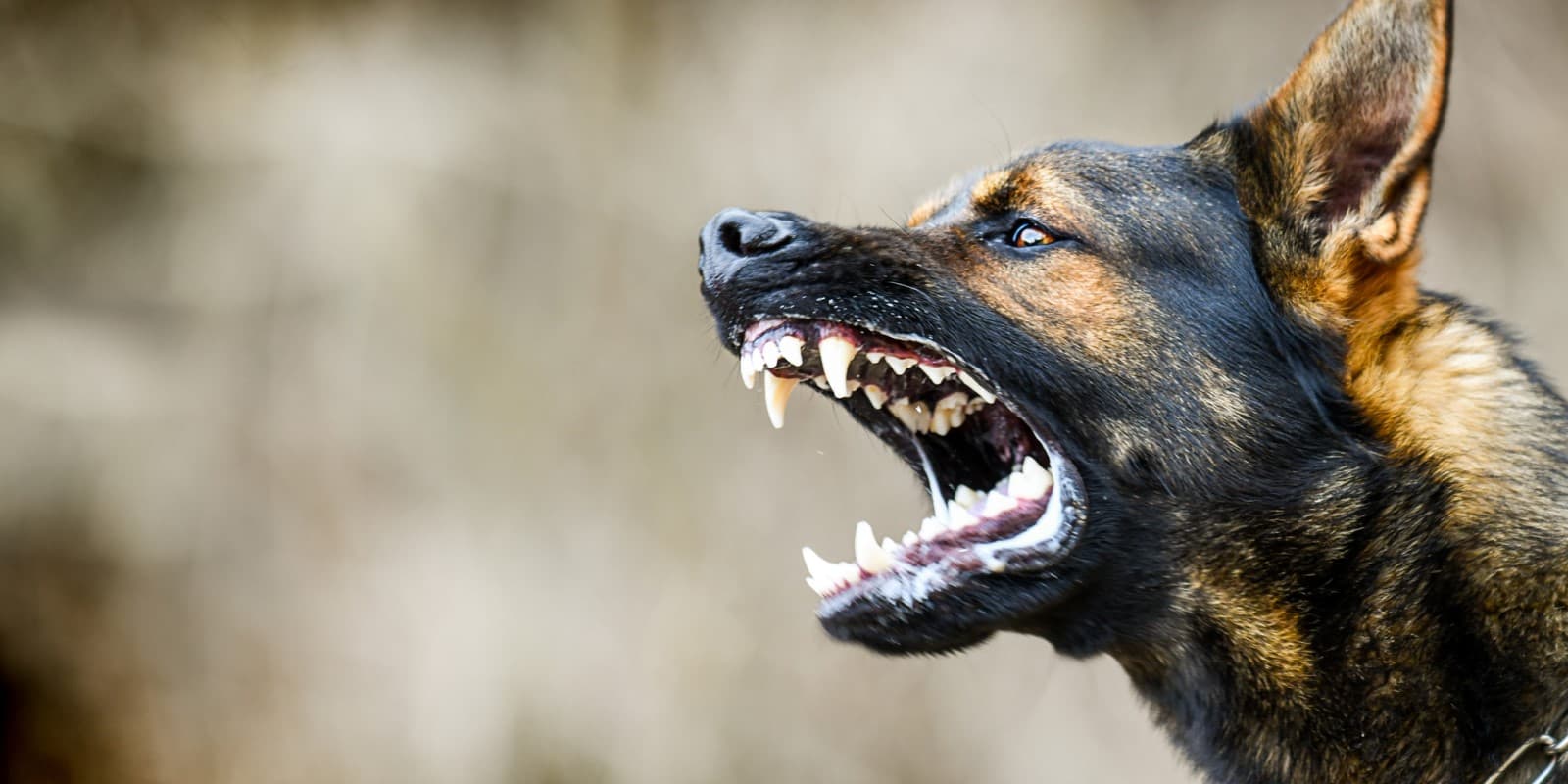 It happens innocently enough: you and a family member are enjoying a day at the park or another public place. All of the sudden, a dog approaches, becomes aggressive, and attacks, biting you and knocking you over, and leaving you with puncture wounds, fractures or other serious injuries. In a matter of moments, you require immediate medical attention and evaluation and wonder what to do next.
Though some may shrug off a dog bite as a minor example of personal injury, that is simply not the case. Dog bite victims may suffer severe injuries leaving permanent and unsightly scarring, disfigurement, broken bones, or nerve damage. Severe dog bite attacks may require medical treatment and hospitalization for infection or reconstructive surgery. These medical expenses can add up quickly.
Dog bite injuries can be both frightening and painful, often resulting in severe injuries including scarring, disfigurement, and even death. According to the Centers for Disease Control and Prevention, there are approximately 4.7 million dog bites every year with 800,000 people requiring medical attention. The Agency for Healthcare Research and Quality reports the average cost of a dog bite-related hospital stay at more than $18,000.
If this type of injury happens to you or a loved one, you'll want to talk with an experienced dog bite lawyer. Dog attack victims may be able to sue a dog owner, caretaker of the dog, or someone who "harbors" the dog. At Abeyta Nelson Injury Law, our personal injury attorneys use our combined 100 years of experience to protect the rights of our clients who have suffered injuries caused by dog bites.
In addition, client testimonials from accident victims who have suffered animal attacks also often state they experience significant emotional trauma and long-term psychological harm that accompanies their physical injuries.
Tragically, vicious dog attacks claim dozens of lives each year, and nearly half of all dog bite victims are children. These kinds of wrongful death cases should only be handled by an experienced dog bite lawyer who knows how to work with insurance companies and get the best possible settlement for you and your loved ones.
Although there has been much debate around stereotyping certain dog breeds, Pit Bulls, as well as Rottweilers and German Sheperds rank as the top three most fatal dog breeds and are responsible for the most dog bite injuries each year. In the United States, around 4.5 million people are bitten by dogs each year, and wrongful deaths from dog attacks are on the rise.
Statutory Liability Under Washington State – Dog Owners
Washington does not have a "one bite free" law. Rather, Washington is a "strict liability" state when it comes to dog bites. Under Washington's dog bite statute, RCW 16.08.040, a dog owner will be strictly liable for dog bite injuries if the injured person is in a public place or lawfully in a private place and the dog bite victim did not provoke the dog. Under Washington law, a person will be usually found to be a dog's owner if that person possessed, controlled, and cared for the dog.
Common-Law Liability – Non-Owners – Dog Harborer
Under Washington law, anyone who harbors or keeps a dog can be held liable for injuries caused by the dog. To be considered a "harborer," a person must do more than allow the dog to be on their property. The harborer must treat the dog as living at their home and undertake to control its actions. Evidence of feeding and providing shelter for the dog are facts helpful to establish harboring.
Violations of Local Laws and Ordinances
Under Washington law, cities and counties may create local rules with respect to dog bite liability in order to protect public safety. For example, Yakima City Code § 6.18.020 makes it "unlawful to keep, harbor, own or in any way possess a pit bull dog within the city of Yakima". The violation of the city code may constitute evidence of negligence and make the pit bull owner liable for any injury caused by the dog. Many cities have laws in place requiring dogs to be kept on a leash in public spaces.
Shouldn't the owner of the dog be responsible for my bills?
A dog owner may be liable under Washington State law for damages caused by a dog they own. Even if the dog attack occurred away from the dog owner's property, you still may have a valid dog bite claim.
Examples of dog bite cases may include a variety of scenarios, including: a young girl visits her grandmother and while playing outside is attacked by a neighbor's dog; a man is at the park with his own dog and is attacked by an unleashed dog; a dog owner fails to control and warn of a dangerous dog, and the dog attacks a mail carrier or delivery person while delivering the mail or a package. Every scenario is different, so be sure to seek legal help after this type of personal injury.
What should I do if I've been injured in a dog attack?
If you or someone you love has been bitten or attacked, you should take immediate action to protect your rights and claim. It is important to identify the dog and the dog owner as soon as possible. You should also notify animal control and police officers and have them write a report. Take pictures of the injury and contact any witnesses who may have seen the attack. Any evidence you can collect immediately will be helpful in pursuing your case. Then, after you've received medical treatment, consult an experienced attorney right away to discuss your injury claim during a free case evaluation.
Will my insurance policy cover animal or dog bites?
Most dog owners who own their own homes will have homeowners' insurance that provides compensation to pay for medical bills, wage loss, and pain and suffering. Those who rent may have renters' insurance to cover dog bites.
Abeyta Nelson Injury Law has recovered compensation for many dog bite victims throughout Eastern Washington, and with offices in Yakima, Ellensburg, and Sunnyside, we'll be there for you every step of the way. The personal injury lawyers at Abeyta Nelson Injury Law successfully handle dog bite cases against both owners and harborers of dogs, achieving justice for our clients and recovering just compensation for their injuries. Remember, there is no charge for a case review of your dog bite claim, no charge to discuss your case with us, and never an attorney's fee unless we win your case.
Contact our law firm today and talk with a real person. You'll be connected with an experienced dog bite attorney for a free consultation as soon as possible after your injury. Although you can't always trust a wagging tail, you can trust us. We know dog bite law, and as always, we take your dog bite injury personally.