Don't Waive Auto Insurance: Advice from a Yakima Personal Injury Attorney
Being involved in an accident is bad. Being involved with a driver who doesn't have any insurance–or not enough insurance–is worse.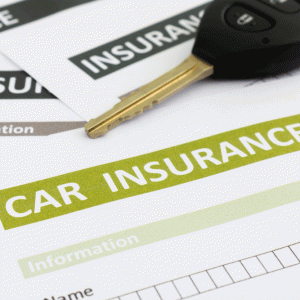 Sadly, we receive calls every week from people who have waived the only coverage that will provide any help to them when they're involved in a collision with an uninsured/underinsured driver.  It's hard to tell clients they've made a bad decision when they decided to lower their insurance premium a little bit by waiving one of both of these important coverages.
Choosing to waive these coverages will leave consumers unprotected if they're injured in a collision with an uninsured or underinsured driver.  In Central Washington there are a lot of uninsured – and underinsured – drivers. The not-for-profit Insurance Research Council estimates that as many as one in six drivers in the U.S. may be driving without insurance.  The number in Yakima County is closer to one in three or four.
Washington law requires drivers to carry minimum liability limits of $25,000 per person/$50,000 per accident.  The unfortunate reality is that many drivers violate this law.  When caught, they face a fine, but that doesn't help you if they cause a collision in which you or your family are injured.
You can file a lawsuit against an uninsured driver, but that is usually throwing good money after bad. Lack of auto insurance typically correlates to lack of money.  If the driver can't afford to carry auto insurance, they almost never have the funds to pay a court judgment against them.  If they're sued, they usually file bankruptcy.
Most people don't know that UIM coverage covers situations in which the at-fault driver doesn't have any insurance and in which the at-fault driver has some insurance but not enough to fully compensate the injured person.  With the high cost of medical care, an at-fault driver with $25,000 of liability coverage won't get you very far.  Abeyta Nelson recently handled a case involving our client who was airlifted after a school bus accident to a hospital 27 miles away–at a cost of almost $25,000.
UIM coverage is one of the best buys out there when it comes to auto insurance.  It costs a fraction of the cost of liability and collision coverage.  We recommend that people carry a minimum of $100,000 per person/$300,000 per accident and $500,000 or more if possible.
Another important coverage that should never be waived is Personal Injury Protection (PIP) coverage. PIP provides for payment of medical expenses if you, a family member, or a passenger in your vehicle is hurt.  It also applies if you or a family member is hit by a vehicle as a pedestrian, or on a bicycle.  The advantage of PIP coverage over medical insurance is that unlike medical insurance there is no deductible, co-pay, or out-of-pocket payment at all!  It also covers some of your wage loss for up to a year, a limited amount of home-nursing and other household expenses.
The minimum amount of PIP limits is $10,000.  We recommend that you buy at least $25,000 or more.  Again, like UIM coverage, PIP is a great buy.  Your insurance agent or on-line insurance site may suggest that you can save a few dollars by waiving UIM or PIP coverage.  Don't be misled –  a waiver is a bad idea. You're as likely to need this coverage as liability and collision coverage. Buy as much UIM and PIP coverage as your budget allows, at least $100,000/300,000 UIM and $25,000 PIP.
If you have any questions about what coverage to buy, call or e-mail us at Abeyta Nelson Injury Law.  There's never any charge to talk to us about your insurance coverage, and we're happy to talk with you about an accident you've been involved in.