Your Legal Rights After an Accident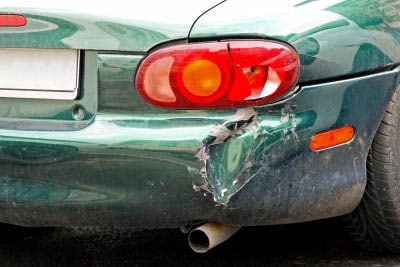 If you are in a car accident, a number of concerns will race through your mind. You will wonder if you have any physical injuries. You will be concerned about the condition of your car, and the financial implications of what has just happened. What may not enter your consciousness is what your legal rights are. It is very important to know your rights.
First, you do not have the legal right to leave the scene until exchanging information with the other drivers involved. If you have a collision with another car, it is against the law to leave the scene. Leaving the scene is known as a "hit and run accident," an act that comes with severe consequences.
Second, you have the right to exchange appropriate information. This includes getting the other parties' driver's licenses, insurance information, and contact information. This will be necessary for recovering for bodily injury to the driver and passengers as well as damage to the cars.
Aside from exchanging insurance information, you have the right to limit your communications with the other party involved. For example, if the other party asks you questions about the accident, you are not under a legal obligation to respond if you do not want to. Likewise, the other party does not have to respond to other questions that you may ask.
Third, you have the right to call a police officer to the scene. It can be helpful to have a neutral third party present, especially for the purposes of having a police report created. If possible, it is wise to have a police report filed in order to document the damage that occurred. This can prevent other parties from later falsifying information about the damage caused during the accident. Unfortunately, such misrepresentation can and does occur. As a result, it is better to be proactive and take measures to prevent the truth from being distorted. While you do have the right to contact the police, this does not mean that the police have to come, unless there is an emergency. If the police are not able to come to the scene, it is smart to take as many photographs as possible in order to document what happened.
While many car accidents are resolved through insurance without complex legal matters arising, sometimes getting recovery can become very complex. At times, intricate legal principles may be involved, and as a result, the skills of a lawyer may be needed. The team at Abeyta Nelson Injury Law has extensive experience helping victims of vehicular accidents to recover for their damages. We are happy to help you resolve any issues that you may be having. Our toll free number is 800.927.2845 or you can call us at 509.575.1588. We can also be reached by email us at injurylaw@abeytanelson.com.